Melissa J. Sawyer
Senior Associate Director, Undergraduate Career Services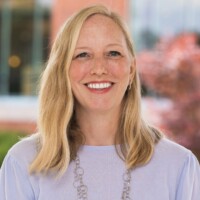 Melissa Sawyer is Senior Associate Director, Undergraduate Career Services, and Dedicated Career Adviser for the Accounting, Corporate Finance and Accounting (Accounting Focus), Information Systems Audit and Control, Mathematics, and Actuarial Sciences majors. Sawyer has more than 18 years of experience working in higher education in various functions encompassing career services, admission, financial aid, fellowship programs, and registrar's office. She has developed strong relationships with staff and faculty throughout Bentley's campus while collaborating on various programs for her majors and the "Excel" portion of the Hire Education Career Action Plan. Sawyer has established solid partnerships with employers who actively recruit the students in her area of focus. Additionally, she oversees the relationship between Career Services and BentleyLink and InterviewStream and is the program manager for the course, Career Development Internship (CDI 102) which will be launched in spring 2013. Sawyer looks forward to meeting with students to help them evaluate their interests regarding major and career path and in developing the skills necessary to acquire the positions they desire.
Prior to working at Bentley, Sawyer worked in career services with law students at Western New England School of Law and held various positions at Cornell University prior to and during graduate school. She has a Bachelor of Arts from John Carroll University and a MEd from Kent State University.
Dedicated Career Adviser for the following majors:
Accounting
Corporate Finance and Accounting (Accounting Focus)
Information Systems Audit and Control
Mathematics
Actuarial Sciences
Junior & Senior Drop In Hours (during Academic Year):
Monday: 11:00 a.m.-12:00 p.m.
Tuesday: 10:30 a.m.-11:30 p.m.
Thursday: 2:30 p.m.-3:30 p.m.