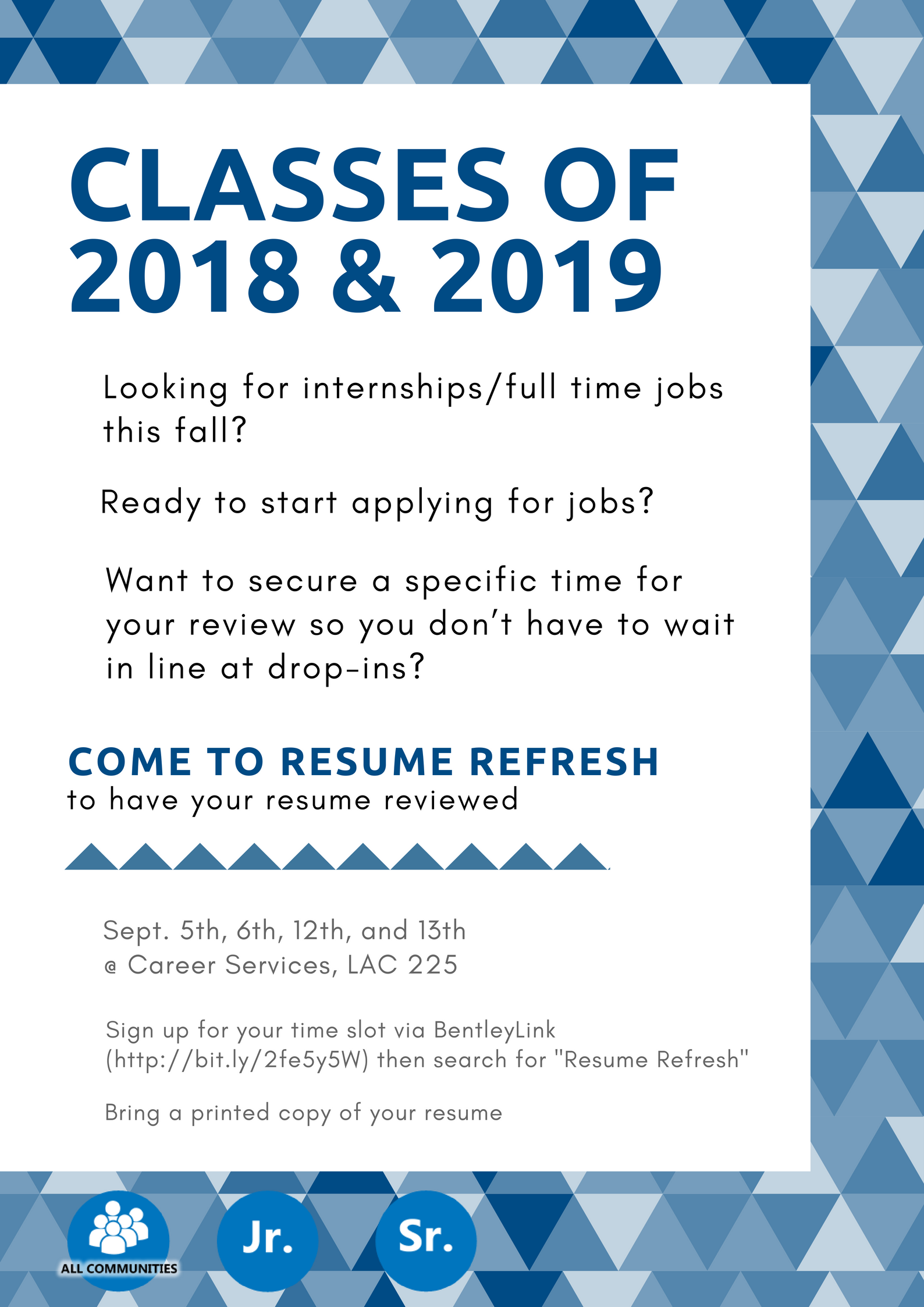 Class of 2018 & Class of 2019:
Looking for internships/full time jobs this fall?
Are you ready to start applying for jobs?
Want to secure a specific time for your review so you don't have to wait in line at drop-ins?
Sign up for a time during Resume Refresh to have your resume reviewed.
Bring a printed copy of your resume.