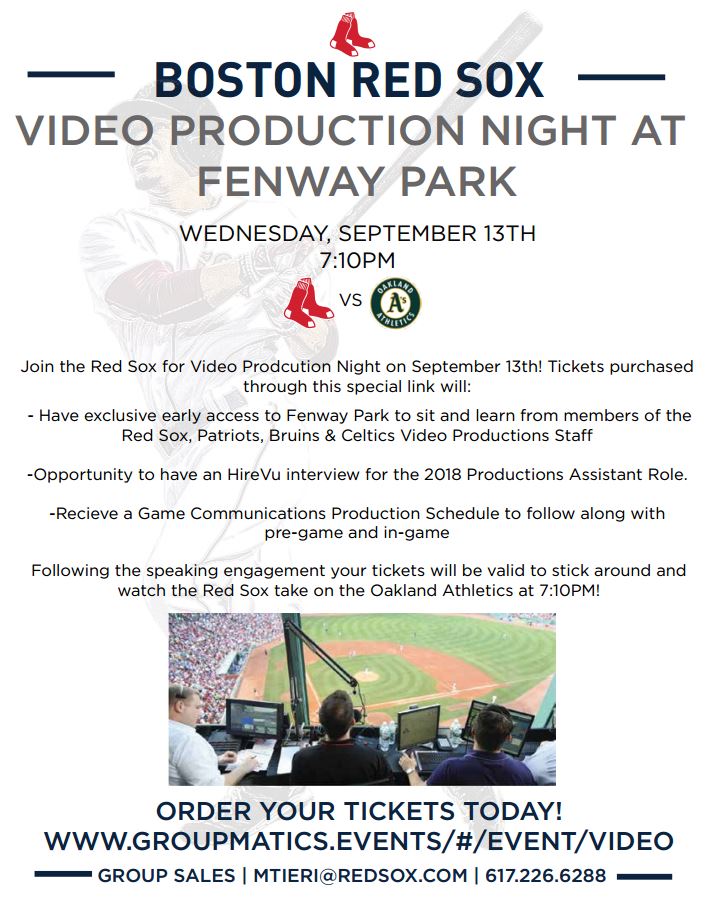 On September 13th  the Red Sox will host their first Video Productions Night.  At this event video and communications enthusiasts will have the opportunity to hear from members of the Red Sox Productions Team along with their colleagues from the Bruins, Celtics and Patriots about how they put together and execute their respective game night productions.
Prior to the event attendees will receive a game communications schedule from our Productions Staff to follow along with and aspiring graduates will also have the opportunity to submit a HireVue Video interview for a chance to become a 2018 Productions Assistant here at Fenway Park.
Limited tickets for this event will be available on a first come first serve basis through the below link and these tickets will also include a seat to watch the Red Sox take on the Oakland Athletics at 7:10pm!