Event Description
The Bentley Center for Marketing and Technology (CMT) turns 10 this year! To celebrate a decade of marketing success, they're holding a special Marketing Transformers event this Friday, April 27th from 8 am to 5 pm in Wilder Pavilion. In conjunction with The Center for Alumni, Parents & Friends, as well as Career Services, and the Bentley Marketing Association, the CMT is hosting a unique, all day event  that's all about marketing!
The event will start with a welcome address by Ian Cross, the Director of the CMT, which will be followed by a keynote address by Professor Pierre Berthon. The rest of the day will consist of a variety of panels led by Bentley alumni who are transforming the world of marketing and business. The topics include digital advertising, product development, data analytics, market research and the impact of sales and operations. There will also be a Careers Panel during the lunch break, and the event will end with a networking event!
This unique event is a great opportunity for students, particularly those pursuing the marketing field, to get inspired, learn and network with alumni. Tickets are free for current Bentley students, faculty and staff, be sure to register for the event by clicking here! Then, RSVP to the event on Facebook.
To get a better sense of what the event entails, se below for the official agenda, as well as profiles of each speaker, courtesy of the event website.
Event Agenda
8:00-9:00 Registration
9:00-9:15 Welcome – Ian Cross
9:15-9:45 KEYNOTE Brands, Truthiness and Fake News – Pierre Berthon
9:45-10:30 How Digital Advertising Changes the Media Landscape- Jessica Brill, Mike Addonizio
10:30-11:00 Coffee Break
11:00-11:45 What's New in New Product Development – Fiona Kelman, Dennis Brosnan, Chris Bryant
11:45-12:30 Marketing Decisions Based on Data Analytics – Divya Minda, Clayton Branche
12:30-1:30 Lunch & Careers Panel – Sponsored by Bentley Careers
1:30-2:15 Market Research Matters – Fiona Kelman, Pranav Misal, Dennis Brosnan, Akriti Bhatia
2:15-3:00 Customer Success with Sales & Operations – Sarah Benson, Han Wang
3:00-5:00 Meet the Panelists Networking – Sponsored by Bentley Center for Alumni Parents & Friends
**PANELISTS SUBJECT TO CHANGE**
Speaker & Panelist Profiles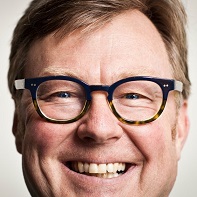 Ian Cross, Director, Center for Marketing Technology
Senior Lecturer, Marketing
Ian is a marketing professor at Bentley University and director of the CMT. Alongside his teaching career, Ian has worked in sales and marketing positions for companies including IBM, Wang, Kodak, CGI, and Thomson Reuters. Ian will give the welcome address.
KEYNOTE SPEAKER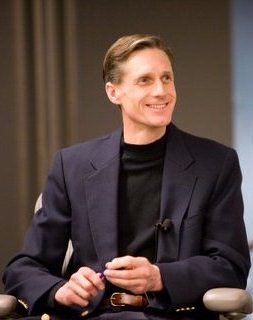 Pierre Berthon, Professor, Marketing
Information Design and Corporate Communication
Clifford F Youse Chair of Marketing & Strategy
Professor Berthon has held academic positions at Columbia University in the US, Henley Management College, Cardiff University and University of Bath in the UK. He has also taught or held visiting positions at Rotterdam School of Management, Copenhagen Business School, Norwegian School of Economics and Management, Cape Town Business School, University of Cape Town and Athens Laboratory of Business Administration. Professor Berthon's teaching and research focuses on electronic commerce, marketing information processing, organization and strategy, and management decision-making. He has written over 100 academic papers. A number of his papers have won awards in the US and in the UK. Professor Berthon was Bentley Scholar of the Year in 2003.
PANEL SPEAKERS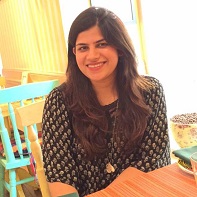 Akriti Bhatia, Philips, Market intelligence Analyst
Akriti completed her ELMBA from Bentley University in May 2017 with a concentration in marketing. Presently she is working as a Market Intelligence Analyst at Philips Middle East and Turkey in Dubai.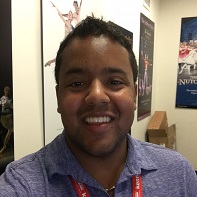 Clayton Branche, LMI Tableau Developer
Clayton is a double Falcon with a B.S. in Economics-Finance '14, and MBA in Business Analytics '16. He began his career as a Marketing Analyst at The John F. Kennedy Center for the Performing Arts in DC and now works for the LMI transforming data into insights.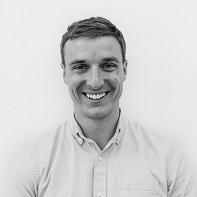 Dennis Brosnan, Sonos Partnering Insights Manager, Consumer Intelligence
Dennis graduated from Bentley in 2011 with an MBA and MS in Marketing Analytics. He began his career at Forrester and is now Partnering Insights Manager at Sonos and drives partnership initiatives global loyalty insights for the brand.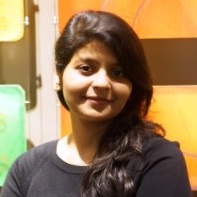 Divya Minda, CVS Health Advisor, Customer Analytics
Divya graduated from Bentley in 2016 with an MS in Business Analytics. She is a Customer Analytics Advisor with CVS Health-Customer Analytics team who enjoys unlocking stories from numbers and developing business savvy analytics solutions.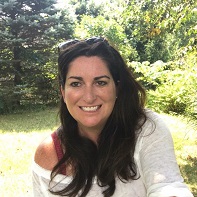 Fiona Kelman, ACT Senior Customer Insights Manager
Fiona obtained an MBA from the University of Denver and graduated from Bentley in 2010 with an MS in Marketing Analytics. She is a member of the leadership team at ACT and a marketing research expert and strategist.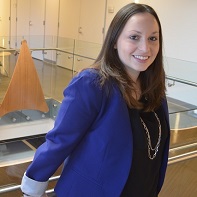 Jess Brill, Autodesk Digital Marketing Manager
Jess graduated from Bentley's Full-Time MBA program with a concentration in Marketing in 2013, and since then has been leading social media and digital marketing strategy for Autodesk, a 3D design software company. She also served as the Graduate Marketing Organization's President during her second year at Bentley.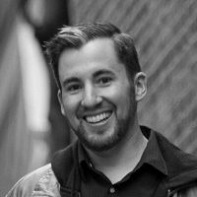 Mike Addonizio, Anagram Director, Platform Solutions
Mike is a double Falcon and graduated in 2013 with an MS in Information Technology. He is an experienced digital marketing professional with a demonstrated history of working in the marketing and advertising industry, across search, social, and programmatic for Customer Portfolios, Kitewheel and Resolution Media. He leads platform solutions for Anagram, a division of Digilant.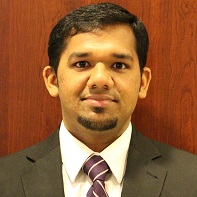 Pranav Misal, ARC Advisory Group Market Research Analyst
Pranav graduated from Bentley in 2017 with an MBA & Marketing concentration. He also holds an MS and BS degrees in Instrumentation and Controls Engineering from the University of Mumbai. He helps clients achieve their business goals with the application of technology and marketing functions.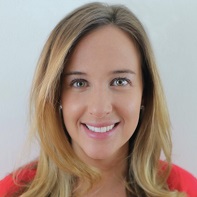 Sarah Benson, Adobe Customer Success Manager
Sarah is a double Falcon and graduated from Bentley in 2012. She specializes in the intersection of digital solutions and business strategy as a Customer Success Manager at Adobe in New York City.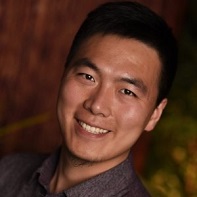 Han Wang, Tufin Sales Operations Director