Susan Sandler Brennan
Associate Vice President, University Career Services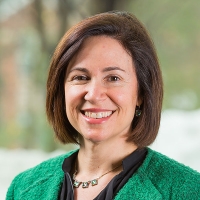 Susan Brennan, Associate Vice President of University Career Services, has over 20 years of experience managing career development and employer outreach programs in business higher education. In her leadership role she provides strategic direction to university-wide career services functions including: undergraduate, graduate, alumni, recruiting, employer relations, marketing and career education. She is recognized for her ability to build and maintain strong relationships with corporate partners, alumni, parents, faculty, and staff to improve outcomes and expand Bentley's reputation in the global marketplace.
Brennan is a featured career expert in major media outlets including the New York Times, Boston Globe, Wall Street Journal, Bloomberg Radio, Chronicle of Higher Education, U.S. News and World Report, Washington Post and Boston Business Journal. She often serves as keynote speaker for major internal and external events ranging from campus Open House events for accepted students and families, to career-oriented webinars, and conferences addressing the corporate community. She also serves as a key resource to faculty and administration on major curriculum initiatives to ensure market relevance and consideration of career implications.
Under her leadership, Bentley's undergraduate placement surveys have yielded 98% employment or graduate school plans within six months of graduation. These results impact key rankings including Bloomberg/BusinessWeek and Princeton Review.
Prior to joining Bentley in 2003, Brennan combined her passions for business and education in diverse roles at the Arthur D. Little School of Management (now Hult International Business School), the Hay Group, Columbia University and the Children's Museum. She has a bachelor of arts degree from the University of Pennsylvania, master of education from Harvard University and master of business administration from Babson College.